Boutique Baking
RECIPE OF THE WEEK
PUMPKIN SPICE LOAF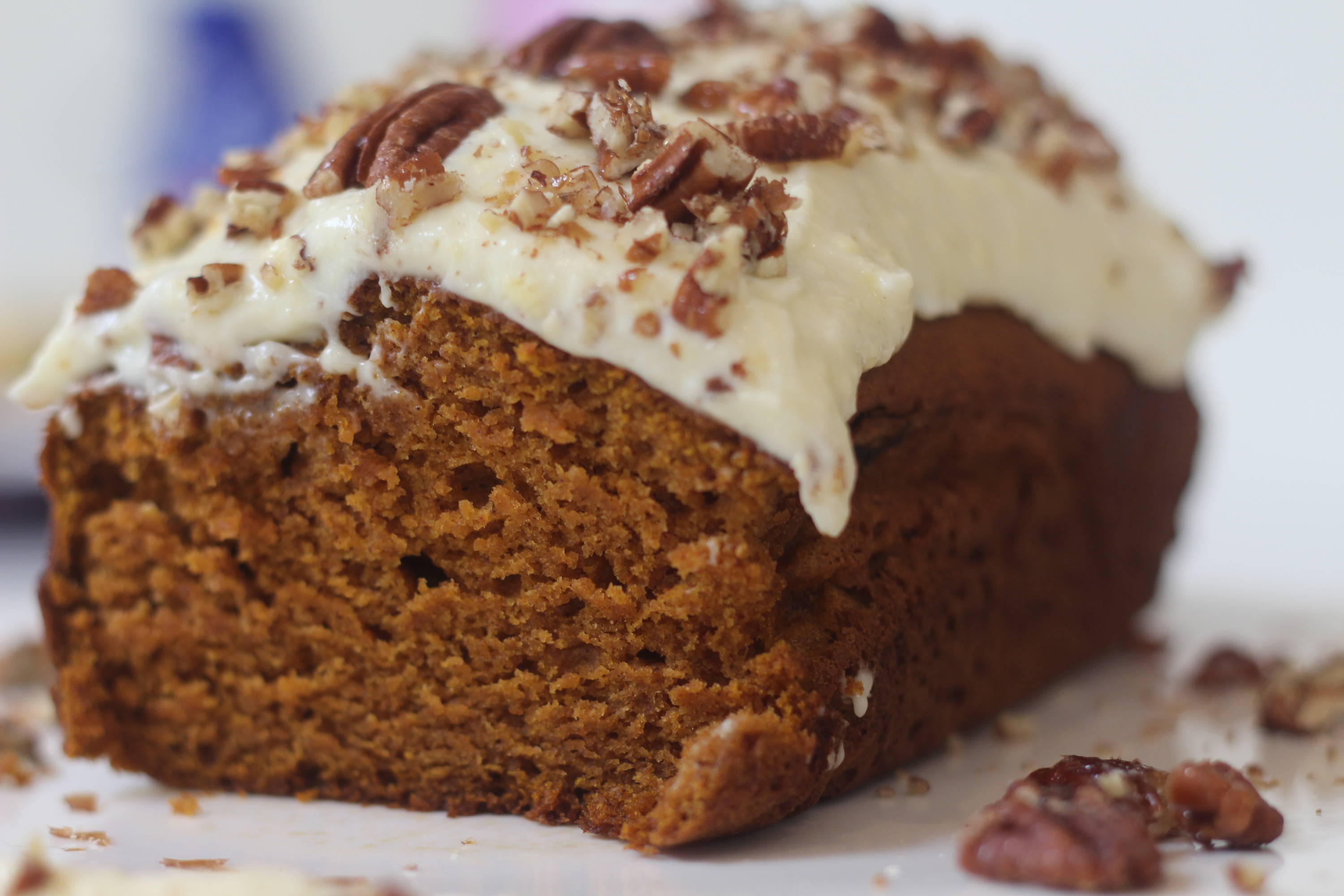 Ingredients:

Pumpkin Pie:
1 x Boutique Bake Carrot Cake Mix
2 eggs
125 ml sunflower oil
200g of Pumpkin puree

Cream Cheese Frosting:
100g icing sugar
250g cream cheese
150 ml cream​

Maple Walnut Topping
50g of Walnuts
Drizzle of Maple Syrup
Method:
 
Pumpkin Pie:
Preheat the oven to 180C/350F/Gas 4.
Add the eggs, oil, half a tin of pumpkin puree and cake mix into a large bowl and mix well.
Grease and line a 2lb/20cm x 12.5cm/8in x 5in loaf tin
Next, pour the cake mixture into the tin, and flatten the top out nicely
Pop in the oven and bake for about 50 minutes, until well risen and golden-brown (or until a skewer inserted comes out clean)
Remove from the oven and cool in the tin for a few minutes, then place onto a wire rack to cool completely.
Walnut Topping:
While the cake is cooling, roughly chop walnuts and place them on a tray with grease proof paper
Lightly drizzle maple syrup onto the walnuts so they are covered and toast them in the oven for 5 minutes. Remember to keep an eye on them as they can burn very easily
Cream Cheese Frosting:
Whip the cream cheese with an electric whisk until nice and creamy. In separate bowl, whip the cream until it starts to become stiff.
Add the icing sugar to the whipped Philadelphia and fold in the whipped cream.
Once your cake is completely cooled, gently spread your cheesecake mixture on top, spreading until even.
Sprinkle your chopped walnuts over the frosting.
Serve & enjoy!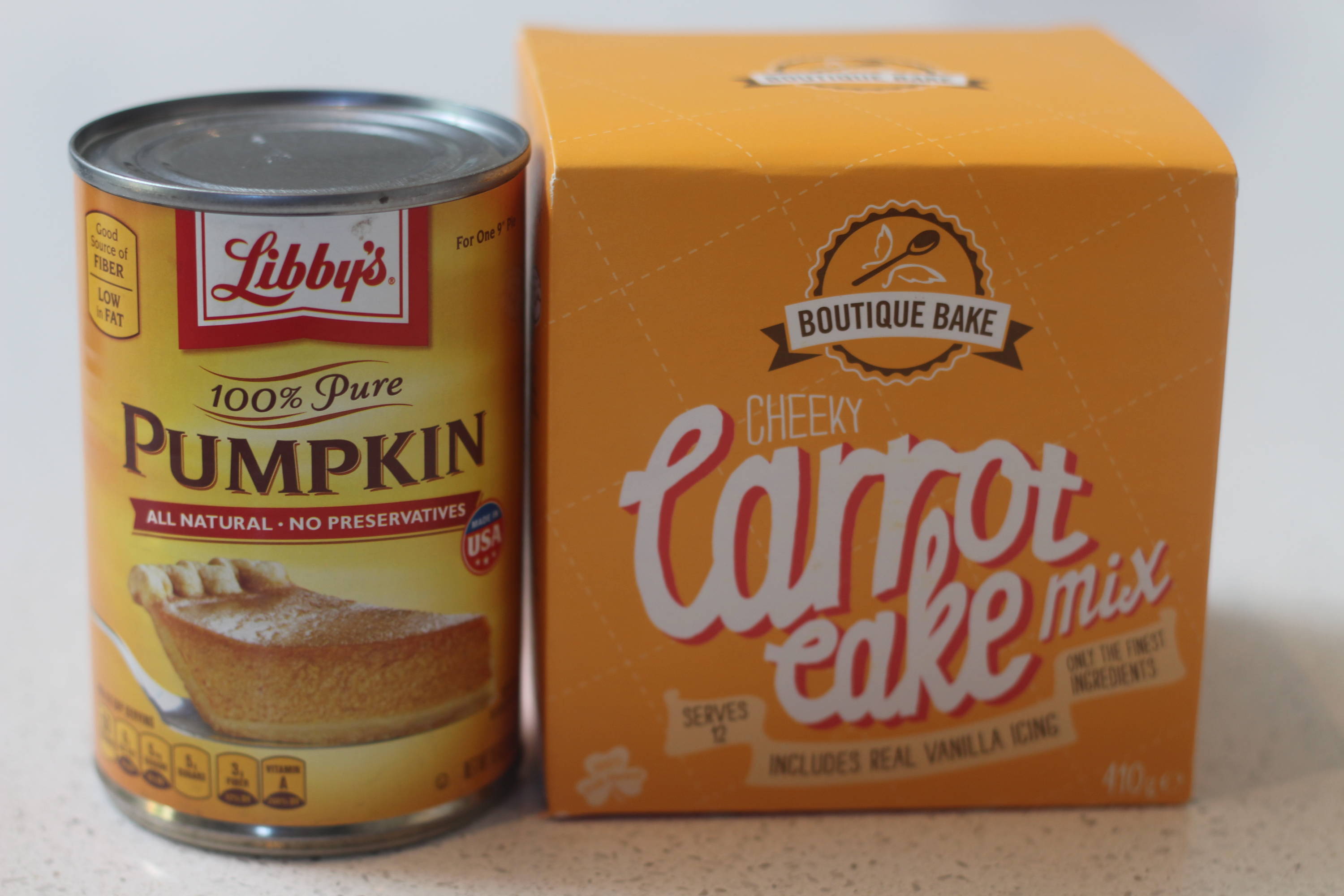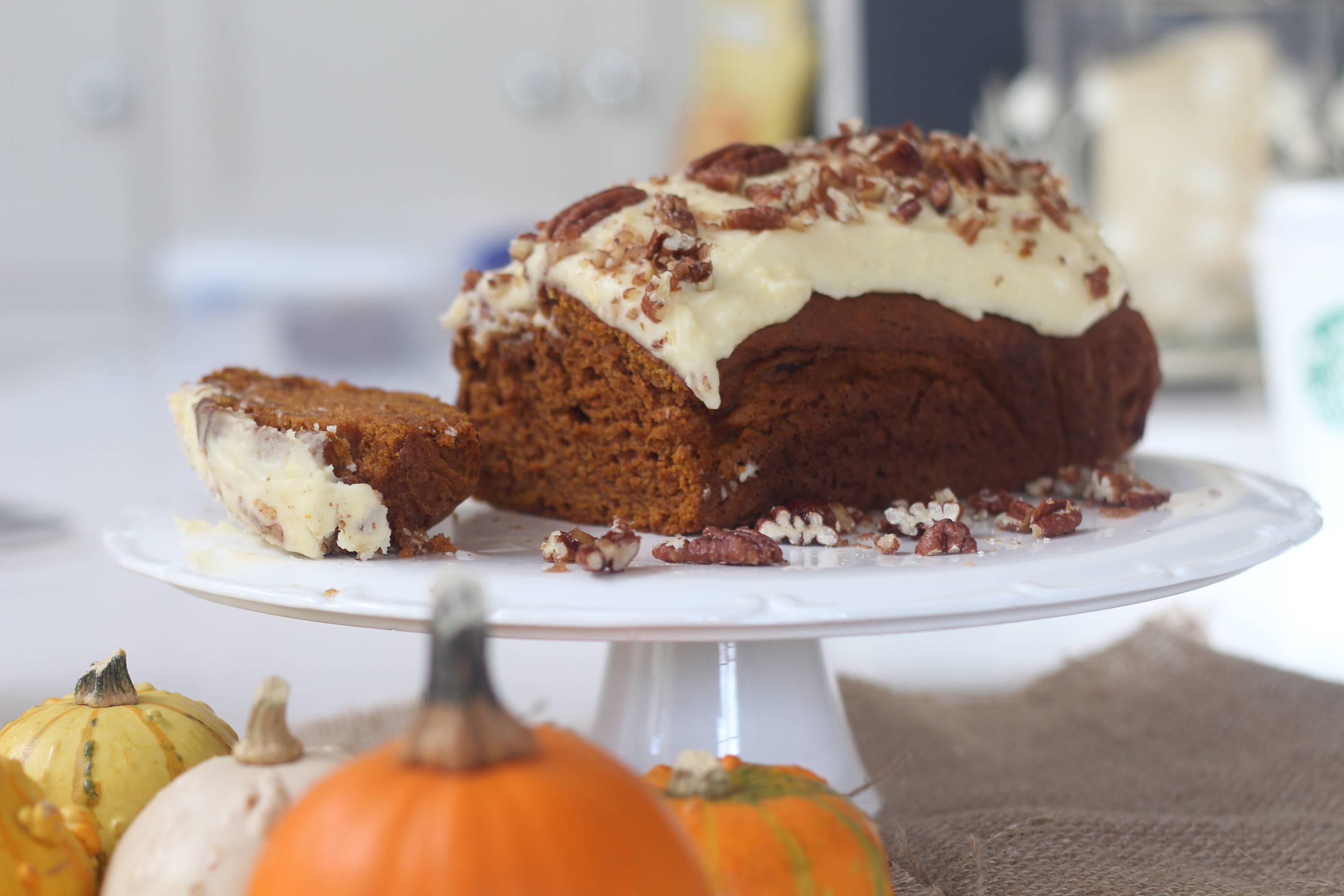 A little bit about Catherine Buggy, Our Head Baker:
'Food and in particular baking are my absolute passion and in 2013 I turned my love of baking in to a business and founded Boutique Bake. At Boutique Bake, I created a range of gourmet baking mixes which are sold throughout stores in Ireland. Running my own business can be pretty full on, so I absolutely love getting into the kitchen and baking and creating different variations using my range of mixes! My recipes are all easy to follow, tried and tested and most importantly they taste absolutely delicious!
Love, Catherine xx'
Feeling Inspired To Get Baking?
SHOP THE BOUTIQUE BAKE RANGE OF BAKING MIXES NOW!